AZ
IM
Azim is a UK based artist born and raised in Edinburgh. He's a student of traditional Arabic calligraphy and a designer by profession.
READ MORE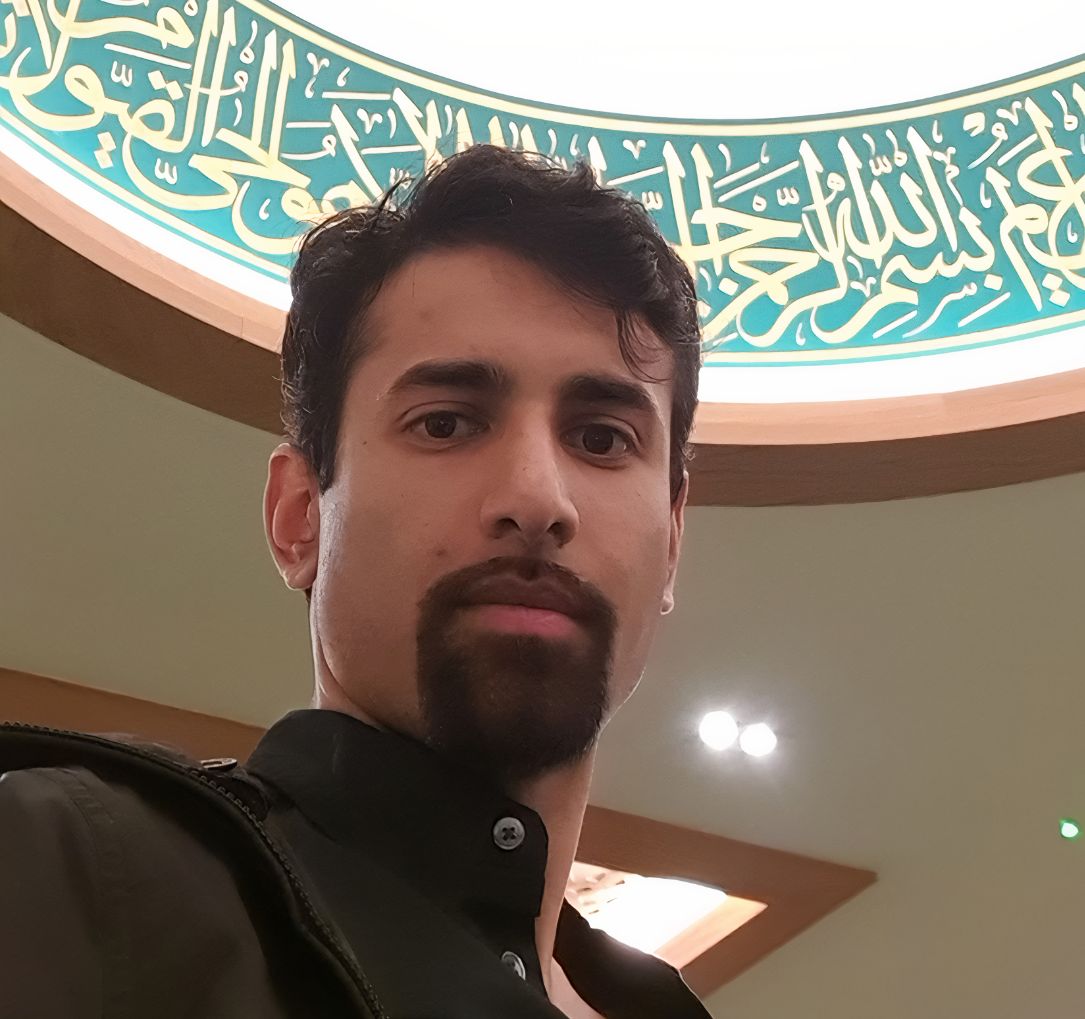 Masjid Khazra Dome Project 2020
The biggest project I've undertaken
I was commissioned by Masjid Al-Khazra in Glasgow to paint an internal dome, measuring 3 meters in diameter. It was in January 2019 I was approached and since then up until May 2020 I was planning this project...
Calligraphy Portfolio 2018
This video shows a collection of my work all the way back from when I started practicing calligraphy until 2018. My last project being the wall art painting. The Chinese scrolls are all from the years 2014 where I was heavily interested and influenced by Haji Noor Deen. Much of the traditional ink artwork is from 2016/2017. In 2018 I didn't do much calligraphy at all due to being busy building my digital career.
#calligraphy #islamicart #islam #allah #art #uk #islamiccalligraphy #arabic #arabicart #arabiccalligraphy #commission #artcommission
Visit my youtube channel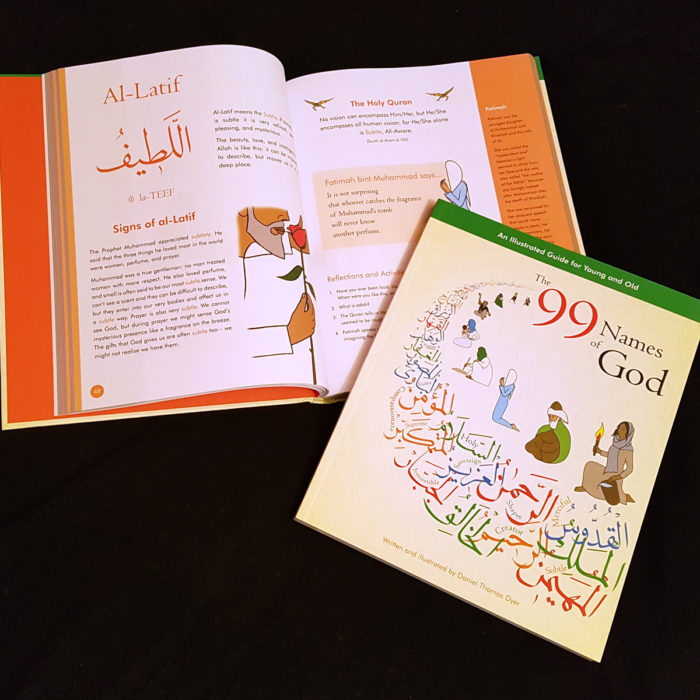 The 99 Names Of God
The 99 names of God
by Chickpea Press is a great learning resource for everyone. Children and adults can enjoy studying the names of God whilst engaging with the activities on each page. I designed all of the names featured in the book and am thrilled to be part of such a unique publication.
We are thrilled with Azim's work on the 99 Names of God book. He tailored his calligraphy style according to our needs; clean and accessible for younger readers, while retaining a unique flourish all his own!
-Saimma Dyer of Chickpea Press
Whitaker Museum Exhibition
My work was displayed for a month in the Whitaker Museum, mid 2017. The exhibition consisted of 4 pieces of art, including my largest ever: an A1 sized gold leaf painting proclaiming "My Lord, increase me in knowledge." This was all part of the On Paper Festival. During the second week of this festival, I visited Haslingden to run 2 calligraphy workshops. I was met with a variety of students, all very keen to learn calligraphy.
Dear Azim. It was amazing to have you visit our humble surroundings and providing such insight! Love to have you visit again.

-Arry, of Apna Rosendale
SERVICES | UPDATED 2021
Logo Design
Bespoke Calligraphy
Interior Design
Workshops
Live Calligraphy
Events
WOULD YOU LIKE TO WORK WITH ME?
GET IN TOUCH
WO
R K
Some of my best and most diverse work. I enjoy working with traditional methods, ink, gold leaf and papers coated with egg and starch (ahar) to give them a glossy and non-absorbent surface.
SEE MY WORK
Past Events & Workshops
I've traveled round the UK to perform live calligraphy and teach beginners workshops. In April 2016, I visited Al-Noor School in Aberdeen to introduce a group of kids to Arabic calligraphy. Then, a year later, I re-visited them with a better and more refined course. These workshops have always generated a lot of interest and have been the highlight of many larger events. If you are interested to hire me for an event or festival, please get in touch.
Get in touch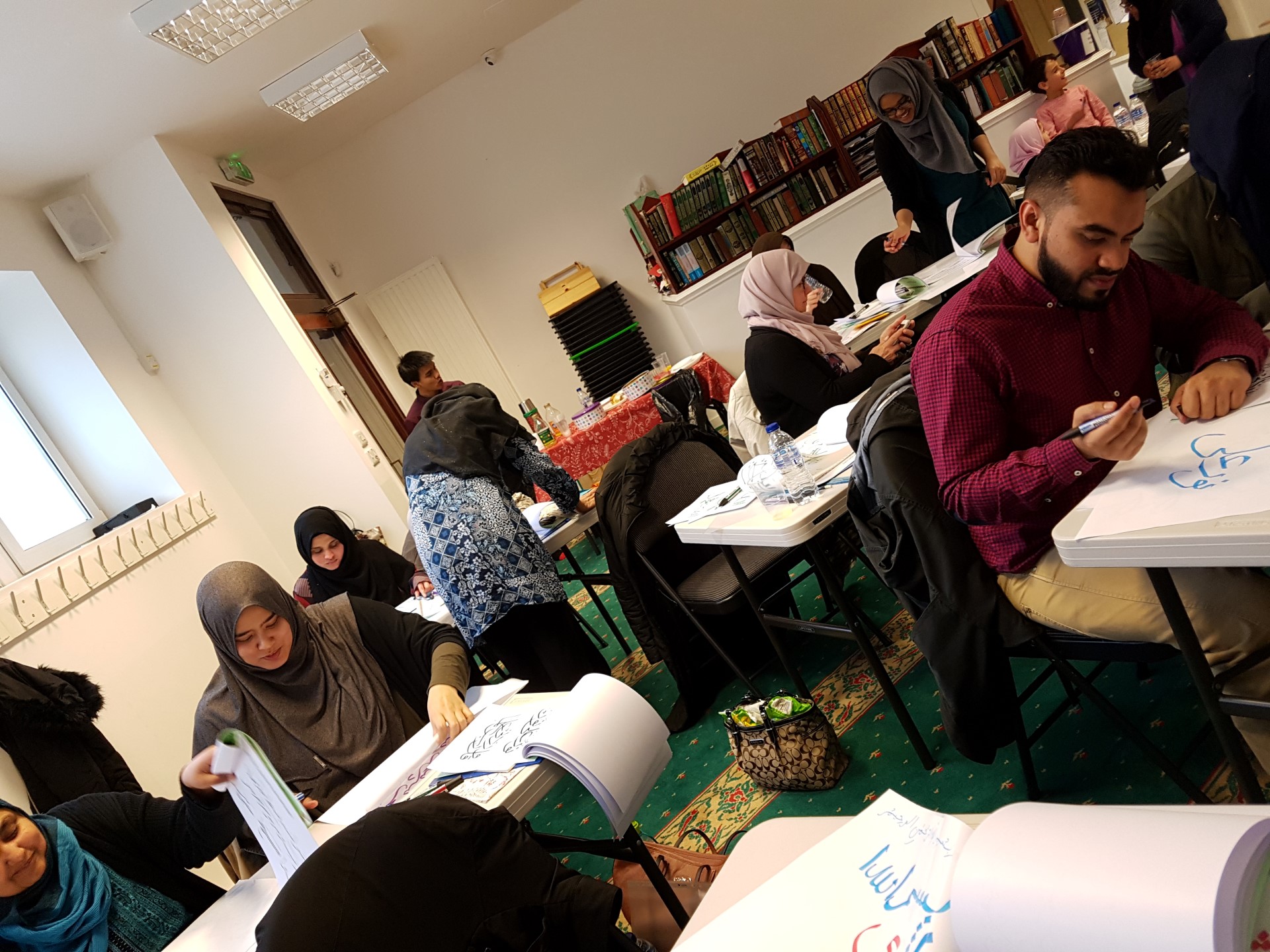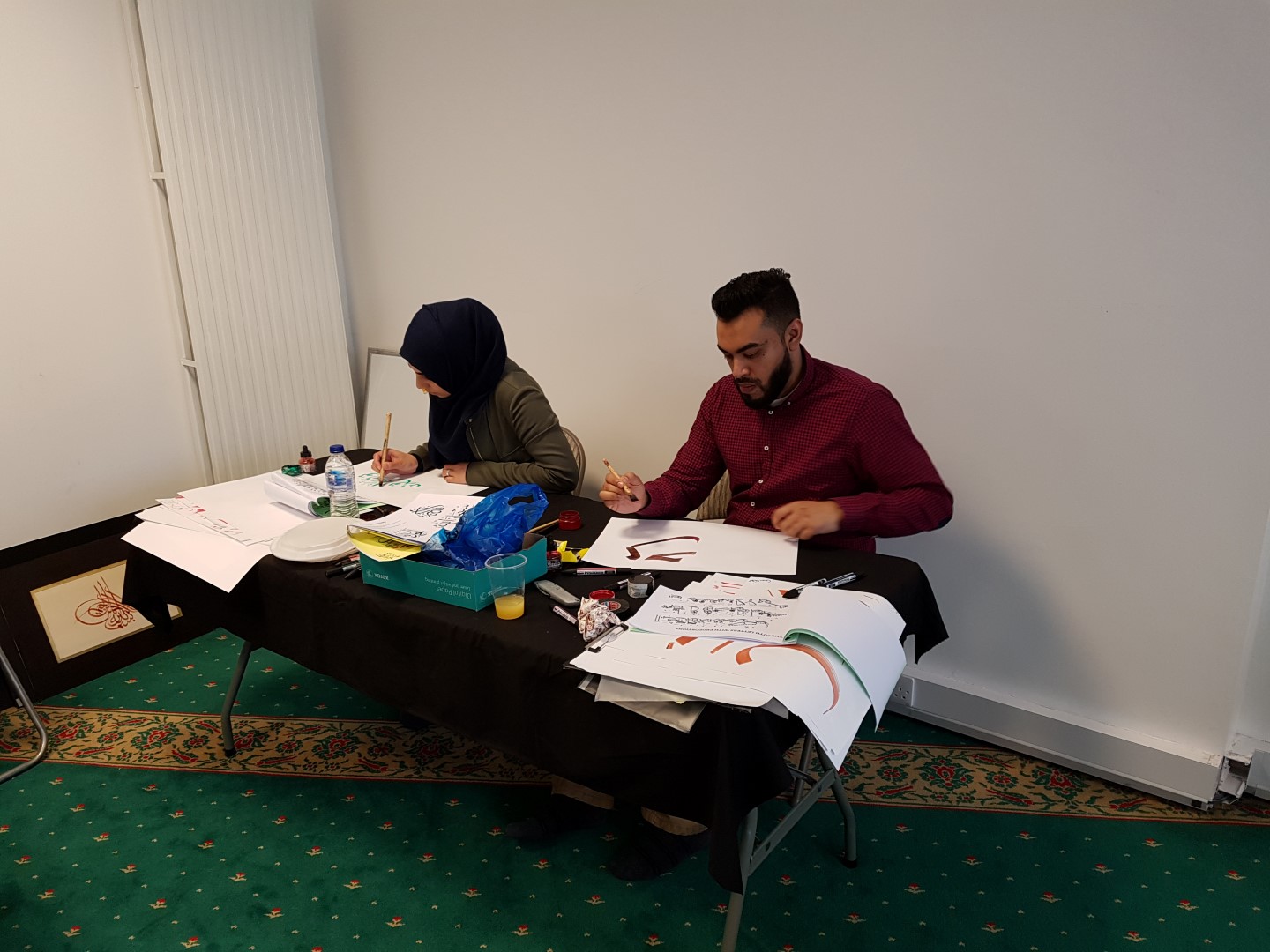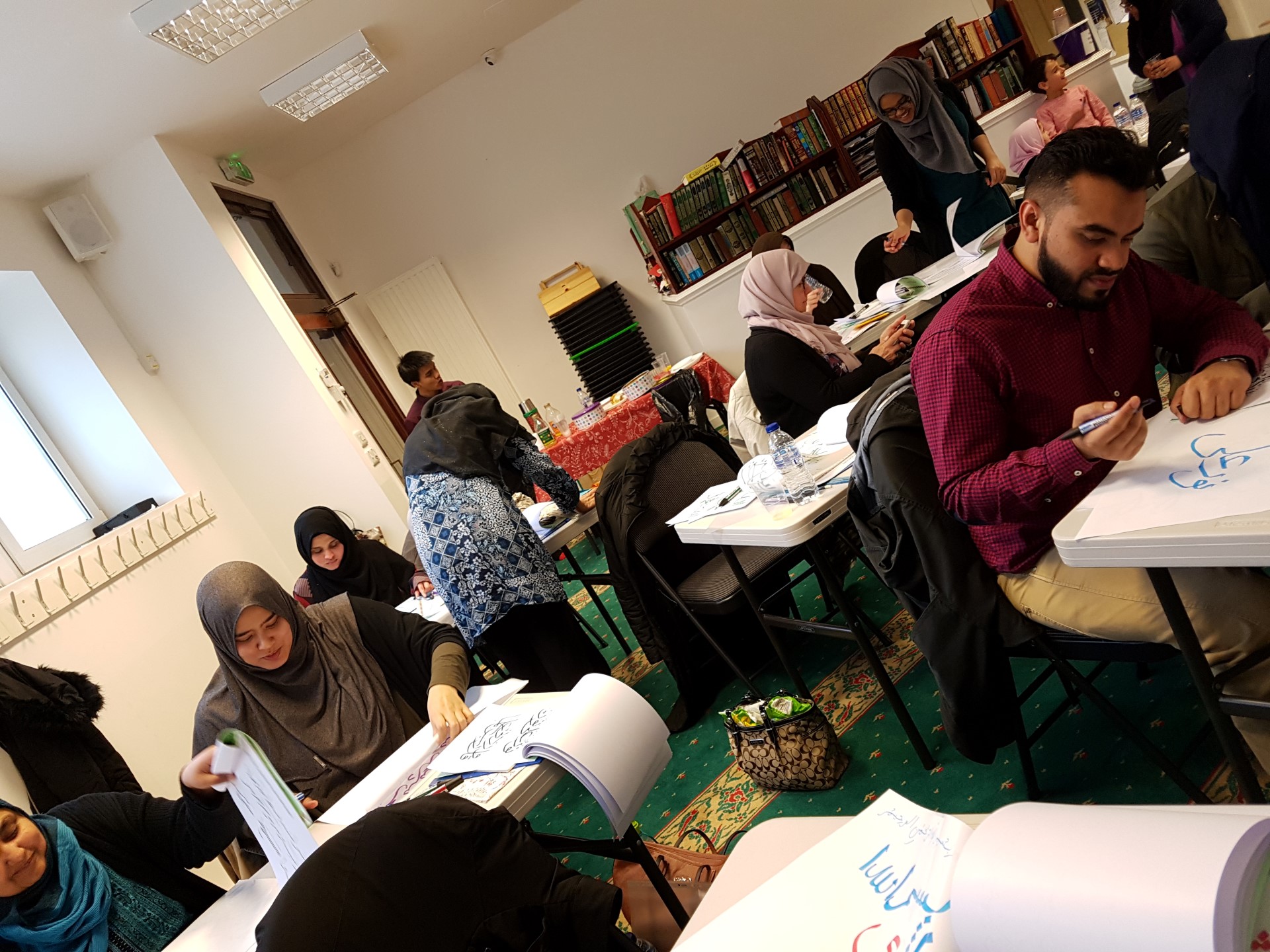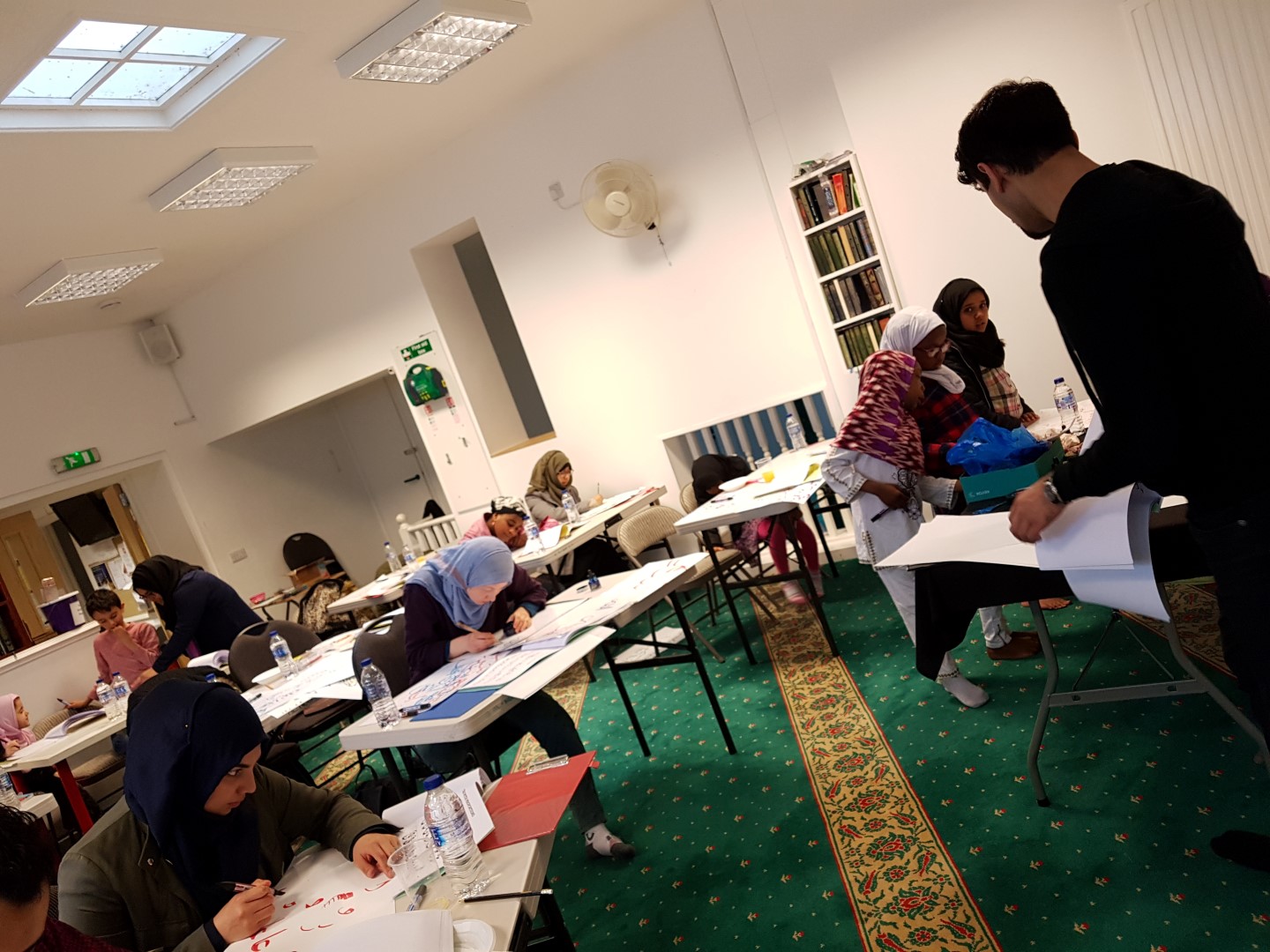 Just want to give a big shout out to Azim Rehmat Din for hosting a great Calligraphy class in Edinburgh. As the class was small he was able to give a lot of attention to everyone. We went into great detail which makes a big difference.

-Imran Iqbal, Workshop Student

Working with Azim was a wonderful experience. Even though I had a clear idea of what I wanted my logo to represent, Azim contributed to the collaborative process immensely with new fresh ideas. At the end we had a well balanced, meaningful logo that will be identifiable to our future customers.

-Kelvin Smart of Elixir Sport

I have always been interested in calligraphy but wasn't able to find suitable classes. This was my first and it was a really great session! Thankyou very much!

-Rahima, Workshop Student

A really enjoyable workshop that shed light on something I've been fascinated by for a long time. Thank you!

-Yasmine, Workshop Student
Say Hello
e:

azim@rehmatdin.com


t:

07837 879 739